NYHETER & kalenDarium HT-2019
NYHETER
- Välkomna gamla och nya Karate-ka för en ny och spännande terminsträning.
- Nybörjarintag sker löpande februari månad ut.
- Åldersgräns för Karateintagning i barngruppen är 7 år.

KALENDARIUM
22/1: Karatestart för gruppen unga/vuxna
26/1: Karatestart för gruppen Karatekids
23/2: Årsmöte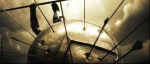 About the karate club
We are practising Kase-Ha Karate-Do, an extremely strong and effective defensive Shotokan system with variety of blocks, with open and closed hands and respective kamae positions. The club was founded in 1994 by Sensei Giannis Leonidas Asimakides-Asimakopoulos, GO-DAN black belt level of Kase-Ha Karate-Do and student of Shihan Taiji Kase.
Dojo: Vikingaskola, gym. LINERO.